Translated with www.DeepL.com/Translator (free version) while waiting for funding for linguistic revision. Thank you for your understanding.
Context
This "Observatoire" is interested in the career paths of doctoral graduates from various disciplinary fields: Arts, Law, Letters, Administrative Sciences, Applied Sciences, Health Sciences, Education Sciences, Humanities, Pure Sciences, etc. (excluding undergraduate doctorates, i.e., Medicine, Pharmacy, Dentistry, etc.).
Like other OECD countries, Canada has seen an increase in the number of doctoral graduates since 1998, from 3,723 in 2002 to 7,767 in 2016 (Statistics Canada, 2019). Several studies also show that more than 50% of doctoral students continue their studies with a view to an academic career. However, the prospects for employment as university professors, which are presented as the traditional employment opportunities for PhD graduates, are not very promising.
These findings suggest that the wishes of a large majority of these doctoral students may never be realized. Thus, once they graduate, these individuals, for whom a faculty or research position was the logical outcome of their PhD, find themselves forced to reorient themselves to other sectors. Testimonials described as "alarming" by some media echo these difficulties, which are now of concern to policy-makers and higher education institutions, as shown in CCL's recent report on "The Transition of Doctoral Graduates to the Labour Market", commissioned by Innovation Sciences and Economic Development Canada (ISDE). This report, along with our research findings, shows that one of the major challenges facing these graduates is the lack of awareness of their skills outside the research and teaching environment and their own difficulties in valuing them.
This challenge is also that of the universities, which are called upon to make a decisive shift towards a doctoral training program that promotes not only specialization, but also transdisciplinarity and the development of skills that can contribute more to the employability and career prospects of these graduates so that they can provide organizations with a competitive advantage at different levels (social, economic, technological, cultural, etc.).
Mission
The mission of this "Observatoire" is to promote the assets of doctoral training by demonstrating the strategic role that these high graduates play and could play more in society in the face of the increasingly complex and unpredictable challenges (socio-economic, technological, cultural, etc.) of the new millennium. To do so, to foster a commitment among organizational leaders, policy makers, academia and all stakeholders to provide these graduates with better conditions to deploy their full potential.
Objectives
Foster a better understanding of the skills of doctoral graduates and the strategic role they can play in society.
To support doctoral students and PhDs in the valorisation of their skills and the development of their employability.
Call on all stakeholders to work together to develop bold strategies to enable these high graduates to deploy their full potential in the face of the challenges of the new millennium.
To offer doctoral students and PhDs a virtual support space for the development of their ability to build their personal and professional life projects.
Ensure an informational watch on the career paths of PhDs.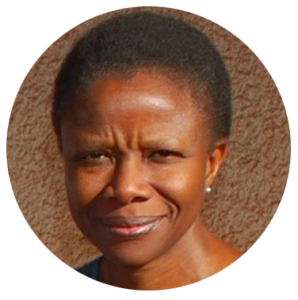 Author of the "l'Observatoire"
Université Laval
PhD in psychology (INETOP-CNAM, Paris) and Professor at Université Laval, I am a researcher at the Centre de recherche et d'intervention sur l'éducation et la vie au travail (CRIEVAT).
The idea of this "Observatoire" was born within the framework of the research projects that I have been conducting since 2007 on issues related to the career paths of doctoral graduates outside of academia.